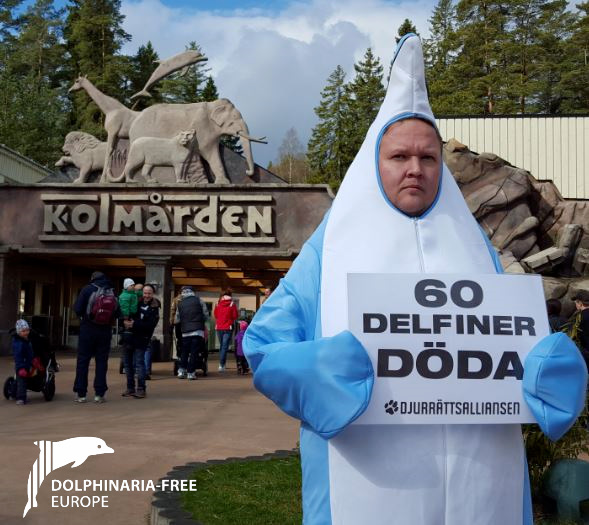 For decades Dolphinaria-Free Europe member Daniel Rolke, chairman of Swedish-based organisation Djuraättsalliansen (Animal Rights Alliance), has campaigned to close the dolphinarium at Kolmården having personally protested against the facility since 1993.  We are therefore delighted to have received news from him earlier today that the dolphinarium is to close.
Daniel comments "Kolmården must now be accountable and close down the dolphinarium quickly and in a responsible way for the 12 remaining dolphins. It is important that they immediately stop any breeding at the dolphinarium, to ensure no new dolphins are born at the facility in the meantime.  We are very happy that Kolmården Zoo is choosing to close the dolphinarium and the wishes we have held for decades will now become a reality."
Dolphinaria-Free Europe will continue to support Djuraättsalliansen ongoing as plans for the future of the dolphins are discussed.